Manassas, VA Plumbing and Sewer Services
Leading plumbing & sewer services in Manassas. Trust A1 Sewer & Drain for all your needs!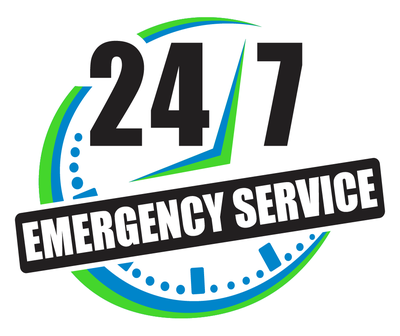 Fast and Reliable Plumbing Solutions – Book Your Service Today!
Richmond, VA Local Office
A1 Plumbing
309 Quarles Rd Suite B
Ashland, VA 23005
(757) 467-0000


Hours of Operation
Open 24 hours
Award-Winning Solutions in Manassas, VA
Our team at Manassas is committed to providing top-tier plumbing and sewer services. Whether it's a minor leak or a major overhaul, our team ensures precision and perfection every step of the way.
Why Homeowners Choose A1 Sewer & Drain
A1 Sewer & Drain is the top choice for homeowners in Manassas, VA. With nearly 40 years of experience, we prioritize our customer's needs and deliver consistent, high-quality service.
Our dedicated team ensures hassle-free and efficient solutions. There's a reason we are one of the most trusted names for plumbing and sewer services. We've seen it all, from water heaters to bad garbage disposals, and we're on call 24/7 in case any emergencies arise!
Visit Company (Opens in New Tab)
Our Services in Manassas, VA
FAQs
For minor clogs, you can try pouring baking soda and vinegar down the drain, waiting 30 minutes, then flushing with hot water. Use a plunger over the drain for several minutes to try and dislodge the clog. 
Avoid harsh chemical drain cleaners, as these can damage metal pipes. For best results, we recommend working with a professional plumber.
Signs of a leak include higher water bills, wet spots on floors/walls, musty smells, creaking pipes, and visible pooling of water. If you notice any of these issues, shut off the water line and call a professional plumbing service like A1 Sewer & Drain.
Extreme temperatures and shifting weather strain plumbing in several ways – freezing causes pipes to expand and burst, while big swings in temperature lead to condensation and rust on pipes. Heat can also cause certain pipe materials to contract. This can affect the way water travels through your plumbing lines.
Fast and Reliable Plumbing Solutions – Book Your Service Today!
Publish Date:
Last Modified Date:
Our Locations
Ashland
309 Quarles Rd Suite B
Ashland, VA 23005
Hampton Roads
516 S. Military Hwy
Virginia Beach, VA 23464