What's in Floodwater and Can it Make Me Sick?
As plumbers in the Virginia area for nearly 40 years, we've witnessed the havoc floods can wreak. But it's not just the water volume to fret over. The stuff in floodwater matters too, and let's be honest, it's usually not the cleanest.
Knowing what lurks in your floodwater is key for staying safe and sidestepping disasters.
Here's the lowdown on what might be floating around after a flood.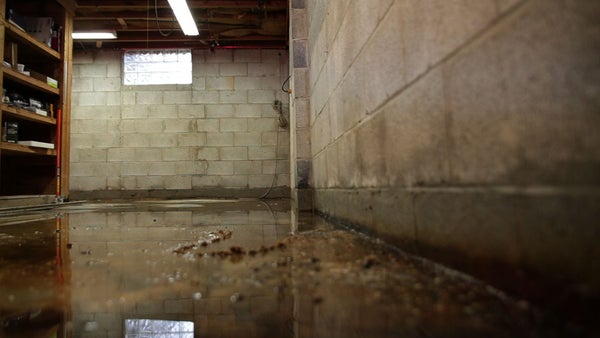 What is Flood Water?
Flood water is basically the water that spills over when rivers, lakes, or even streets get overwhelmed with more water than they can handle. It can be a mix of rain, sewage, and whatever it picks up along the way—not something you want in your home.
What is Found in Floodwaters?
Rainwater itself is harmless, but trouble brews when floodwater sweeps through our communities, gathering pollutants along the way.
Imagine it like a messy mix. Depending on where you live, this mix can include chemicals from farms, trash from factories, fluids from cars – you name it.
During floods, these pollutants spread around locally. And when big storms hit or hurricanes roll through, they can stretch far and wide as the water drains into streams and rivers.
A big problem in floodwater is sewage. In places with sewage treatment plants, too much stormwater overwhelms the system, leading sewage to spill out.
Here's a quick list of what this floodwater mess can carry:
Raw sewage
Animal waste
Bacteria and infectious organisms
Bleach and cleaning products
Chemicals and pesticides
Live power lines
Medical waste
Coal ash
Gasoline, battery acid, and hazardous fluids
Rodents and snakes
If possible, stay clear of floodwater to keep you and your home safe.
What Are the Common Health Risks Caused by Floodwater?
Floodwaters span a spectrum from unsanitary to downright toxic. The CDC emphasizes avoiding any contact with these waters, and if it's unavoidable, immediately wash with soap and clean water.
Common Floodwater Exposure Risks:
Wound infections
Hepatitis A virus
Typhoid, paratyphoid, and tetanus
Skin rashes
Gastrointestinal illness
Trench foot
Electrocution
Given that floodwaters commonly carry sewage, they pose serious bacterial risks such as E. coli, salmonella, and coliform.
This exposure can lead to severe symptoms like vomiting, excruciating stomach cramps, relentless diarrhea, and high fever.
Skin afflictions are another concern due to floodwater contamination, potentially causing troubling rashes or infections, especially if you have open wounds.
Taking these threats seriously is paramount for your safety and well-being.
What Contaminants Are in the Floodwaters of Virginia and North Carolina?
At A1 Sewer & Drain, we have seen some notable flood contamination risks in our area.
After a few days of heavy rain in 2020, nine million gallons of sewage overflowed in Hampton Roads.
Other sewage treatment plants in the area were also affected, dumping 2.5 million gallons of sewage in Suffolk and 6.8 million gallons in Seaford.
Another big sewage spill happened during the floods of Hurricane Sandy. About 18 million gallons of raw sewage spilled from a Suffolk treatment plant into Shingle Creek. The proximity to the James River likely spread the contamination throughout the Virginia Beach area.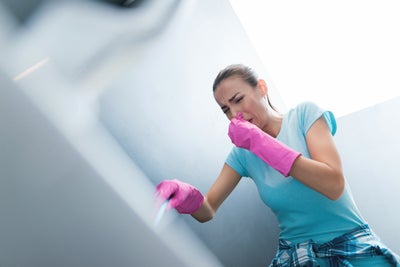 How to Clean Floodwaters?
Cleaning up after a flood can be incredibly overwhelming, both emotionally and physically.
It's important to take things step by step. If you have to brave the water, wear protective gear—rubber boots, gloves, and goggles—to dodge contaminated waters.
Keep a stash of clean water for daily needs.
Add backflow valves to halt sewage from surging through drains. And don't forget to maintain your sewer line – it's a shield against sewage backups during floods.
Contact A1 Sewer & Drain to Help Prevent Floodwater Damages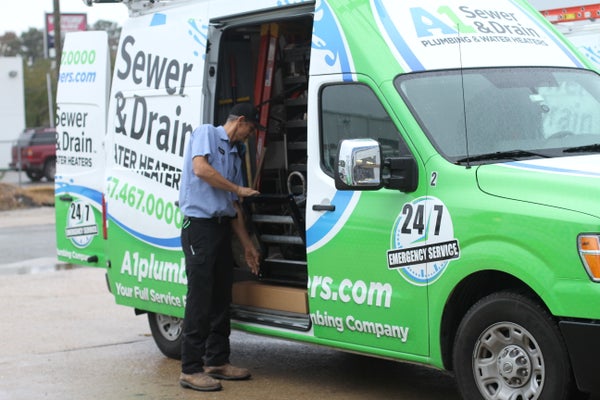 FEMA estimates flooding causes about $8 billion in damages each year. 
Choose A1 Sewer & Drain when taking proactive steps towards safeguarding your home from the devastating impact of floodwater damage. 
Our dedicated team understands the unique challenges that floods present and is equipped with the expertise to effectively minimize risks.
We don't just provide a service; we offer you peace of mind. We tailor solutions to your home's specific needs, including installing essential measures like backflow valves to prevent sewage backup.
The safety of your home and health is our number one priority, and we're committed to being your reliable partner in mitigating flood-related risks and ensuring a safer future for your family and property.
Find out how A1 Sewer & Drain can help you protect your home from damaging floodwater.
Fast and Reliable Plumbing Solutions – Book Your Service Today!
Publish Date:
Last Modified Date:
Our Locations
Ashland
309 Quarles Rd Suite B
Ashland, VA 23005
Hampton Roads
516 S. Military Hwy
Virginia Beach, VA 23464