Hampton Roads, VA Plumbing and Sewer Services
Leading plumbing & sewer services in Hampton Roads. Trust A1 Sewer & Drain for all your needs!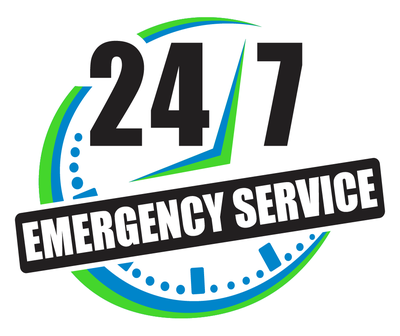 Fast and Reliable Plumbing Solutions – Book Your Service Today!
Hampton Roads, VA Local Office
A1 Plumbing
516 S. Military Hwy
Virginia Beach, VA 23464
(757) 467-0000


Hours of Operation
Open 24 hours
Award-Winning Solutions in Hampton Roads, VA
Our team in Hampton Roads is committed to providing top-tier plumbing and sewer services. Whether you're dealing with a minor leak or need a complete plumbing overhaul, we're dedicated to delivering precision and perfection at every turn.
Why Homeowners Choose A1 Sewer & Drain
For nearly 40 years, A1 Sewer & Drain has been the go-to for homeowners in Hampton Roads, VA. We prioritize your needs, providing consistent, high-quality service round-the-clock. We're the name you can trust, offering comprehensive solutions for everything from water heaters to problematic garbage disposals, and we're available 24/7 for emergencies.
Visit Company (Opens in New Tab)
Our Services in Hampton Roads, VA
FAQs
Regular maintenance is key to extending the life of your water heater. We recommend an annual inspection and tune-up.
This includes checking the anode rod, flushing sediment from the tank, and checking for leaks and corrosion. Some newer, tankless water heaters may require less frequent maintenance, but it's always best to consult your user manual or a professional for specific recommendations.
Signs you might need a new water heater include inconsistent hot water, rust-colored water, metallic smell or taste, unusual noises from the tank, frequent repairs in the past, or age of the unit being over 10-12 years. A professional inspection can help determine if repair or replacement is the best course of action.
Extreme temperatures and shifting weather strain plumbing in several ways – freezing causes pipes to expand and burst, while big swings in temperature lead to condensation and rust on pipes. Heat can also cause certain pipe materials to contract. This can affect the way water travels through your plumbing lines. 
Fast and Reliable Plumbing Solutions – Book Your Service Today!
Publish Date:
Last Modified Date:
Our Locations
Ashland
309 Quarles Rd Suite B
Ashland, VA 23005
Hampton Roads
516 S. Military Hwy
Virginia Beach, VA 23464