Clogged Toilets
A clogged toilet can quickly ruin your day. If yours is consistently stopped up, contact A1 Sewer & Drain at the first sign of trouble.
Schedule an Appointment
Every homeowner has faced the inconvenience and mess of a clogged toilet at some point.
It's a common but stressful issue, bringing about unexpected challenges that not only disrupt your daily life, but put your health and safety at risk, as well.
At A1 Sewer & Drain, we understand what you're going through and how to tackle this plumbing issue. If you have a clogged toilet, don't hesitate to contact us right away.
We aim to provide clear, concise information to help you understand the nature of this problem and offer professional solutions that make a lasting difference.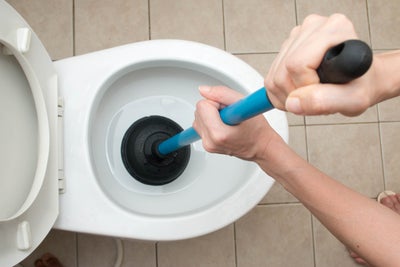 What Is a Clogged Toilet?
A clogged toilet is an issue where the normal flow of water and waste is obstructed, causing the toilet bowl to either overflow or not flush effectively.
This blockage is typically the result of accumulated waste, foreign objects, or other materials preventing water from flowing freely down the drain. The obstruction can be localized – affecting just the toilet – or it can be indicative of a broader problem within the plumbing system.
It can be difficult to detect which is the case, so contacting trusted plumbing professionals like A1 is the best way to tackle the issue.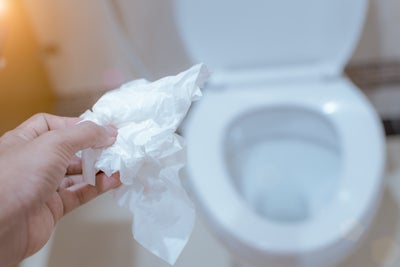 What Causes Clogged Toilets
Toilets can become clogged for many reasons, including:
Misuse: Flushing down non-flushable items like baby wipes, cotton balls, or sanitary products can lead to obstructions. Even wipes marketed as "flushable" can still lead to a back-up.
Excessive Toilet Paper: Using too much toilet paper can result in a build-up that obstructs the flow.
Natural Debris: Accidental flushing of items like tree leaves or excessive hair.
Pipe Issues: Problems such as broken or misaligned pipes can be a more severe and less obvious cause.
Sediment Build-up: Over time, sediment can accumulate inside the pipes, gradually narrowing the pathway.
Toilet Design: Some low-flow toilets may not have the necessary force to clear out waste effectively.
Sewer Line Issues: Sometimes, sewer lines can clog with waste or tree roots. Depending on the material of the pipe – such as cast iron or terra cotta – the line can collapse completely. If your sewer line is impacted, your toilets will be, too.
Can You Fix Clogged Toilets?
Absolutely! While many clogs can be resolved with common household tools – including plungers and plumbing snakes – others need a comprehensive, long-term solution.
Often, the visible issue is just the tip of the iceberg. A comprehensive solution from a plumbing professional, taking into account the entirety of your plumbing system, offers the most reliable fix.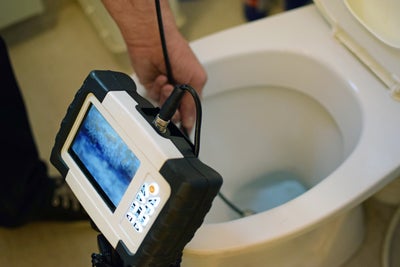 How to Fix Clogged Toilets
At A1 Sewer & Drain, we understand that every home is different and faces its own unique challenges. That's why we offer personalized service and solutions that stand above the rest:
Assessment: We begin with a detailed inspection to identify the root cause. This often involves using a camera and plumbing snake.
Advanced Equipment: Our tools are top-notch, designed for efficiency and thoroughness.
Expert Technicians: Our trained professionals have years of experience handling a variety of plumbing challenges.
Reliable Solutions: Exclusive to A1, our products are developed with a deeper understanding of plumbing needs. Unlike generic products from big box stores, ours are tailored to offer the best results.
Why Address Clogged Toilets and Plumbing Issues Now
Having functional toilets is crucial for your day-to-day routine. The longer any problems like clogs go undetected and unrepaired, the more damage, health risks, and costly repairs will result.
Here are the top for reasons why you need to fix your clogged toilets now:
Prevent Major Damages: Addressing the problem early can save you from potential water and sewer damage. At A1, we offer fast service, including emergency services, and we'll be sure to get your toilets up and running in no time.
Cost Savings: Early solutions can be more cost-effective than major repairs later.
Health and Hygiene: Overflow can lead to unsanitary conditions, posing health risks for you and your family.
Peace of Mind: Knowing your plumbing is in top condition offers peace and comfort. Our technicians will investigate all potential causes and point out areas that need to be addressed right away.
To fully address the issue, trust A1 and our solutions developed specifically for lasting results.
Contact A1 for Trusted Clogged Toilet Repairs and Solutions
A clogged toilet is more than a nuisance. It can quickly turn into a health and safety hazard, as well as a messy and expensive repair project if it is not repaired right away.
Don't let a clogged toilet disrupt your life. Contact our team at A1 Sewer & Drain for reliable solutions tailored to your home's needs. We have been helping homeowners with their plumbing needs for more than 35 years. Our commitment to quality ensures that you receive the best service available.
Fast and Reliable Plumbing Solutions – Book Your Service Today!
FAQs
Regular inspections, at least once a year, can help prevent major issues. It also helps to contact a reputable plumber like A1 Sewer and Drain at the first sign of trouble.
Ideally, only human waste and toilet paper. Some wipes are marketed as "flushable," but they can still clog or back-up sewer lines and toilets.
Yes, we provide 24/7 emergency services. Don't hesitate to contact us for fast, effective service and a lasting resolution to your plumbing issues.
Publish Date:
Last Modified Date:
Explore more problem signs
Our Locations
Ashland
309 Quarles Rd Suite B
Ashland, VA 23005
Hampton Roads
516 S. Military Hwy
Virginia Beach, VA 23464