How Weather Changes Impact Your Plumbing
The dynamics between weather fluctuations and our homes' plumbing systems is complex.
While cold winters are more common in northern and Midwestern states, many homeowners in our area dread chilly weather for many reasons. One of them is what can happen to plumbing and other pipes.
Freezing and bursting pipes are a real threat, and summertime brings subtle dangers.
This article will shed light on how seasonal shifts in weather affect your plumbing, ensuring you're equipped with the know-how to safeguard against potential damage.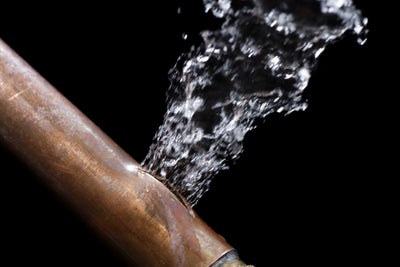 Plumbing and Sewer Pipes 101
Similar to other items, pipes expand and contract with temperature changes. Constant fluctuations can lead to damage like cracks in the pipes, which affects the service to your home.
As plumbing practices have evolved, so have the materials used for essential home services like sewer lines, water lines, and other plumbing.
Here's a look at common types of pipes:
PEX: This white plastic pipe is typically used for water lines. As it is exposed to various temperatures, it can balloon out without bursting.
Copper: Many water lines consist of this rigid metal pipe, which is more at risk for damage like cracking and bursting.
PVC: This plastic pipe is usually used for sewer lines, and it can withstand environmental forces like changes in weather and soil movement. CPVC is another variation of this type of pipe.
Quest: This blue pipe used from the 1970s-1990s throughout our region has been a major hassle for homeowners. It has been shown to cause significant problems for basements and crawl spaces, and homeowners are urged to replace these pipes before significant damage ensues.
Pipes run all over our houses and properties—under yards, under slab floors, through basements or crawl spaces, and within walls. Any pipe with direct exposure to the elements is at risk of damage.
How Does Winter Weather Affect Pipes?
Cold winter months present a unique challenge for our plumbing systems. When the temperatures drop, the water inside the pipes can freeze. Once frozen, water expands, increasing the pressure inside the pipes, leading to potential bursts.
While freezing and bursting might not be rampant in Hampton Roads, Richmond, and Northeast North Carolina, it's still a concern that homeowners should be aware of.
Protecting your pipes during the winter can prevent costly repairs and property damage. Simple steps you can take to significantly reduce the risk of damage include: insulating your pipes, ensuring your home has proper heating, and keeping cabinet doors open to promote air circulation.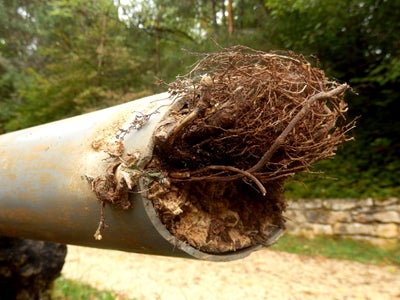 What Challenges Does Summer Present to Plumbing?
Summer might be a season of sun and fun, but it can be harsh on your plumbing.
Prolonged direct sunlight, elevated temperatures, and high humidity can stress your pipes, leading to cracks and damage.
Additionally, invasive tree roots, lured by the moisture in pipes, can grow and infiltrate them— this can obstruct water flow and cause blockages.
It's crucial during summer months to shield your pipes from direct sunlight, perhaps with shading or insulation, and keep vigilant about any plant growth near your plumbing.
How Can Homeowners Prevent Weather-Related Plumbing Issues?
Some tips and tricks to keep your plumbing in top shape no matter what time of the year include:
Regular Inspection: At the cusp of every season, inspect your plumbing for any visible damage or anomalies.
Insulation: This is essential for both winter and summer. Properly insulated pipes are less susceptible to temperature changes. Do this for both hot and cold piping. It will give your house an energy boost too!
Strategic Landscaping: Ensure that trees or large shrubs are planted at a safe distance from your plumbing system to prevent root infiltration.
Avoid Chemicals: If you suspect root intrusion, avoid chemical solutions as they can exacerbate pipe damage. Consult a professional instead.
Replace Outdated Pipes: Install PEX pipes to lessen the chance of a burst, as these pipes have better flexibility.
Address Drafts: Start at the bottom of your house by properly insulating your basement or encapsulating and insulating your crawl space to prevent cold drafts from impacting your pipes.
Contact A1 Sewer & Drain for Reliable Plumbing Solutions Today!
Weather changes are inevitable, but plumbing disasters aren't. With preventive measures and timely intervention, you can ensure your home has a hassle-free plumbing system throughout the year.
If you're unsure what types of pipes you have or are actively facing plumbing issues, contact our friendly and knowledgeable staff at A1 Sewer & Drain. We have been the region's No. 1 choice for expert plumbing solutions for more than 35 years, so you can trust our expertise and commitment to keep your home safe and dry. We also offer emergency services, so don't hesitate to make us your first call if your pipes burst.
FAQs
While rare, extreme heat can stress pipes, potentially leading to cracks or bursts, especially if they're exposed to direct sunlight.
Older homes might have dated plumbing materials, making them more vulnerable to temperature fluctuations and other seasonal threats.
Foam pipe insulation is commonly used due to its effectiveness and affordability. Always consult with a plumbing professional to determine the best solution for your home.
Fast and Reliable Plumbing Solutions – Book Your Service Today!
Publish Date:
Last Modified Date:
Our Locations
Ashland
309 Quarles Rd Suite B
Ashland, VA 23005
Hampton Roads
516 S. Military Hwy
Virginia Beach, VA 23464